Pre-Designed OSHA Label Templates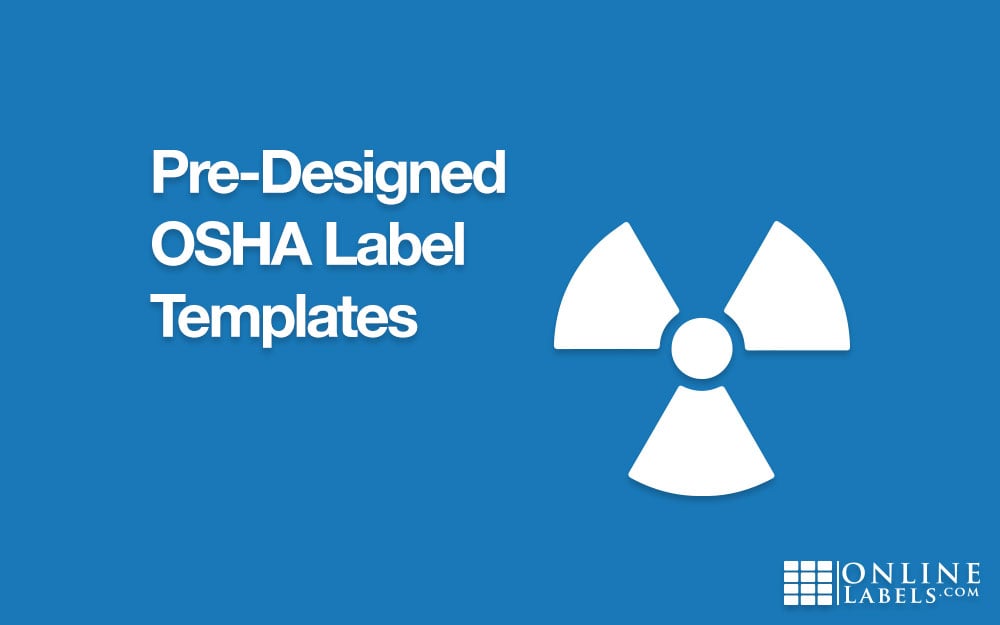 OSHA stands for the Occupational Safety and Health Administration and was created to issue and enforce guidelines that promote workplace safety. Since OSHA was formed in 1970, occupational injuries have decreased within the United States by more than 40%.
One of the primary ways that OSHA enforces its regulations is by completing worksite inspections. These inspections generally occur without advance notice. As such, it's of the utmost importance that all employers are familiar with the OSHA standards that are applicable to their workplace.
Failing to comply with OSHA regulations during an inspection can lead to citations, as well as expensive fines levied against the company. To begin familiarizing yourself with OSHA's regulations, and which ones are most applicable to your workplace, view OSHA's official standards.
In an effort to promote workplace safety, OnlineLabels.com offers free, predesigned label templates inspired by OSHA compliance. These templates will make printing caution, warning, and danger signs quick and easy. You can also view and access each of the predesigned OSHA label templates below.
---
Each of the OSHA-inspired label templates above were created within our exclusive design software, Maestro Label Designer. They can be accessed, customized, and printed within a matter of minutes. Change the text and colors as needed to create a sign specific to your needs.
Also check out our selection of OSHA-compliant pre-printed workplace safety signs if you're looking to save time.
In addition to the OSHA label templates featured in this article, we offer a GHS Label Generator tool to help you create OSHA-compliant hazard labels.
Shop GHS Labels
---