DIY Thanksgiving Treat Bags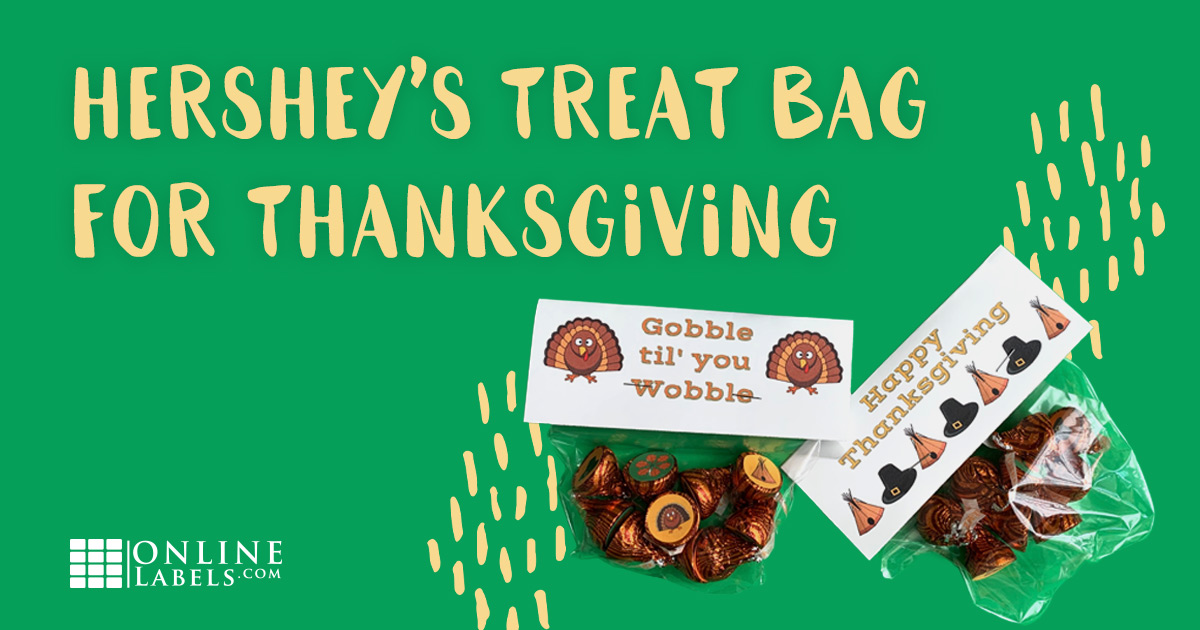 Here's a little festive treat you can pass out to your child's classroom or tuck into your Thanksgiving guests' leftover bags. Another idea is to have a bowl full of Hershey's Kisses decorated with Thanksgiving labels so your family and friends can nibble on them while they watch the football game or wait for dinner to cook. This is such a simple treat that it's sure to put a smile on everyone's face.
This treat project is easy to create but still looks like you put a lot of effort and thought into it. Perfect for those of us who don't have a lot of time.
What I love that the cardstock used for this project is already perforated so I don't have to worry about cutting it evenly. It's already scored for me and all I have to do is fold and rip.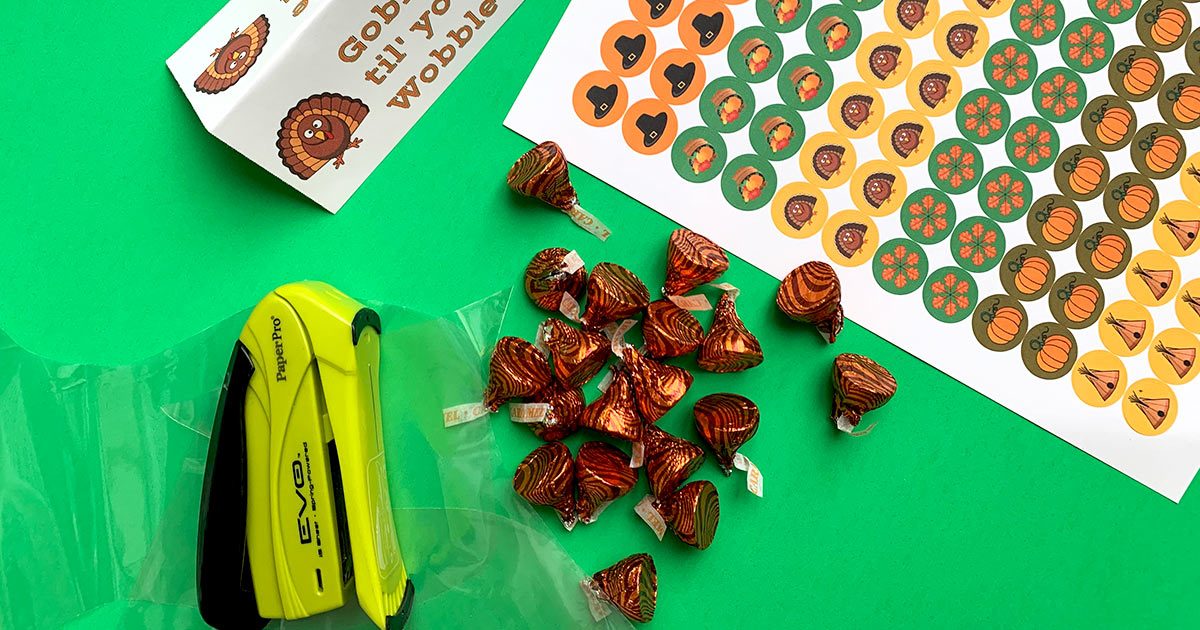 Materials needed:
Hershey Kisses (we chose caramel ones so that the foil was orange to match the labels)
Stapler
Cellophane gift baggie
Home printer
Step 1: Print the pre-designed Hershey's Kisses and header card templates using your home printer.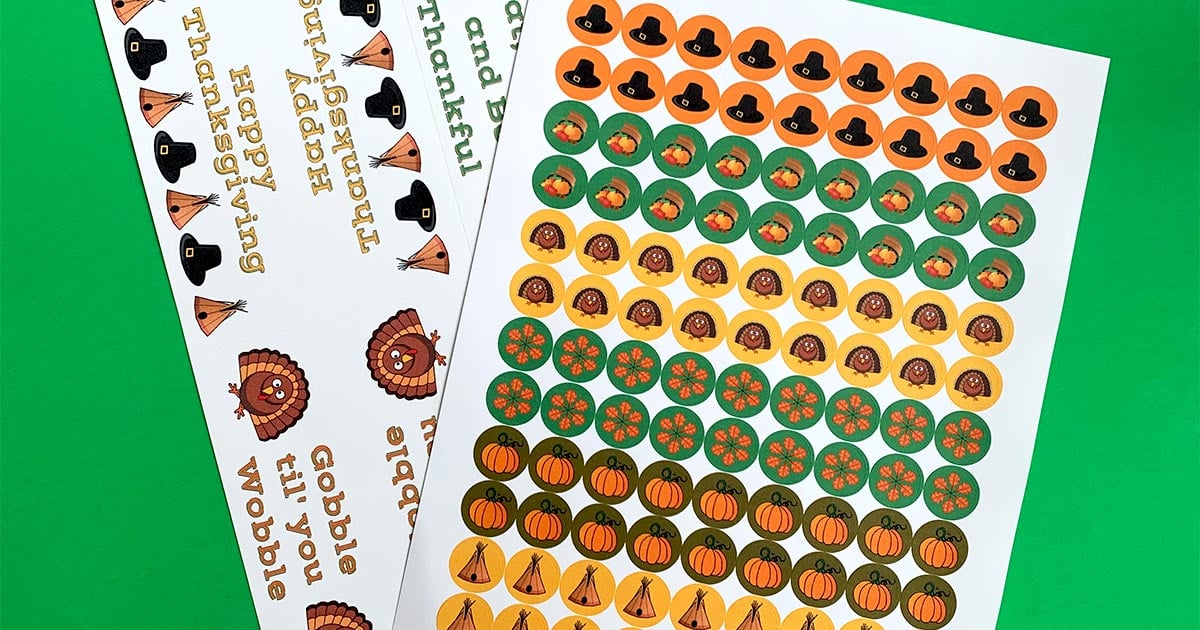 Step 2: Fold and rip the perforated cardstock labels. Then fold the treat labels in half.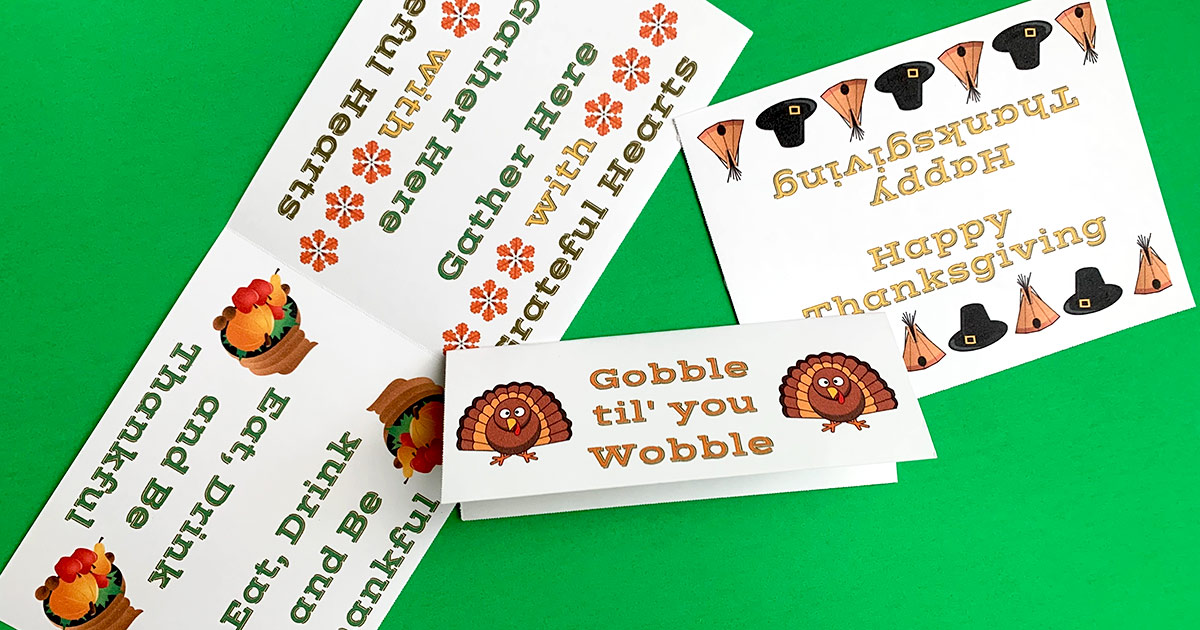 Step 3: Stick labels onto each of the Hershey kisses.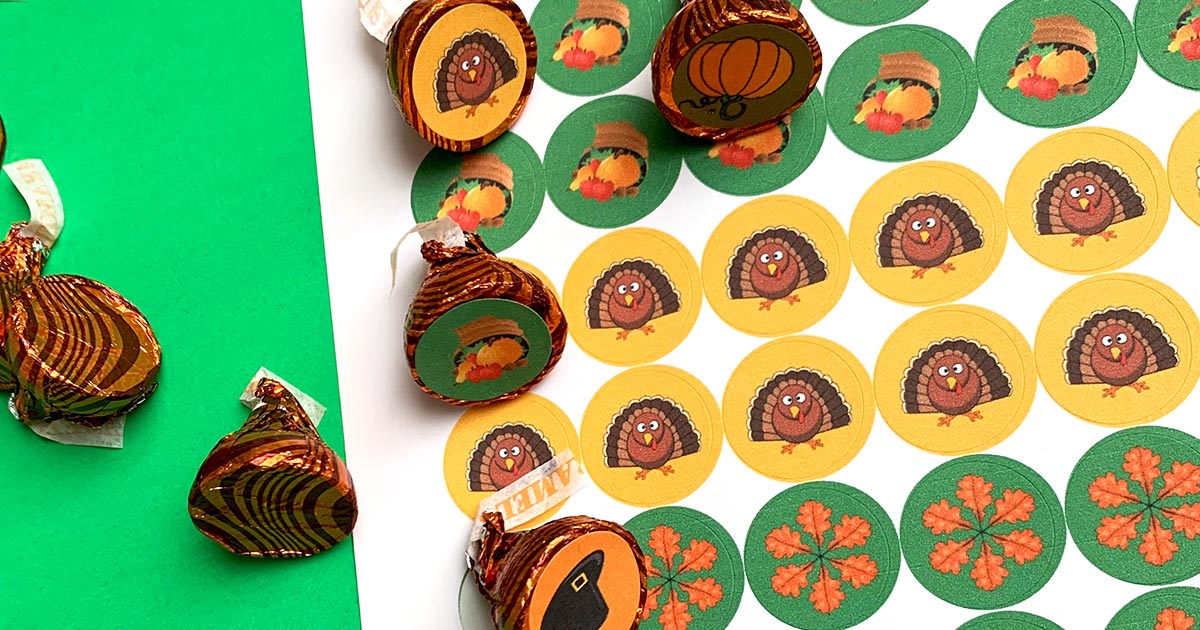 Step 4: Pour a handful of Hershey kisses into each treat bag. Then staple the cardstock topper to the bag.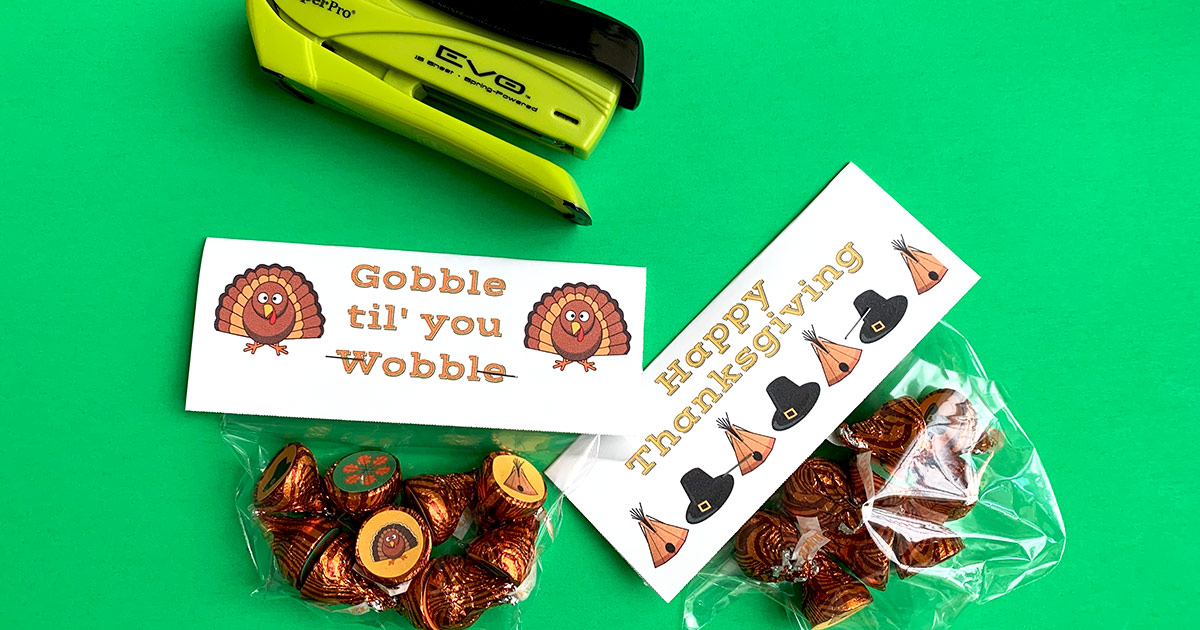 Repeat for as much children are in your child's class or for the number of guests you will be hosting for Thanksgiving.