DIY Pumpkin Spice Door Hanger Treat Holder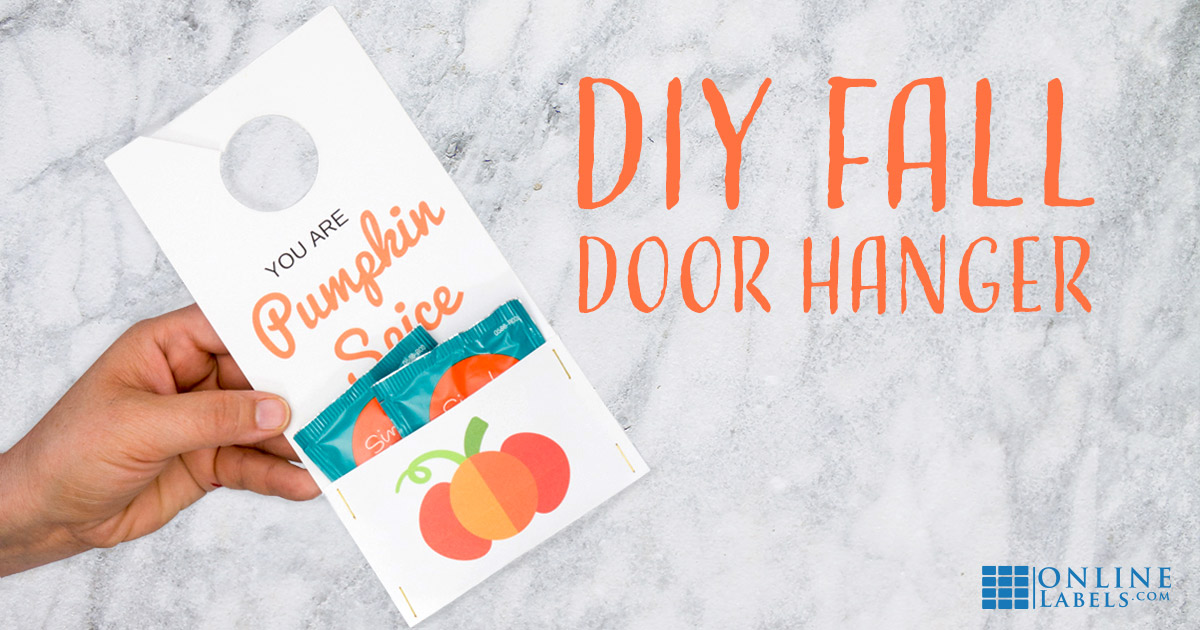 Autumn is here and we can enjoy the flavor of the season, pumpkin spice! I've combined my love for pumpkin spice with printable door hangers to create a super easy and fun thank you gift. These pumpkin spice door hangers are the perfect way to show your appreciation during Fall.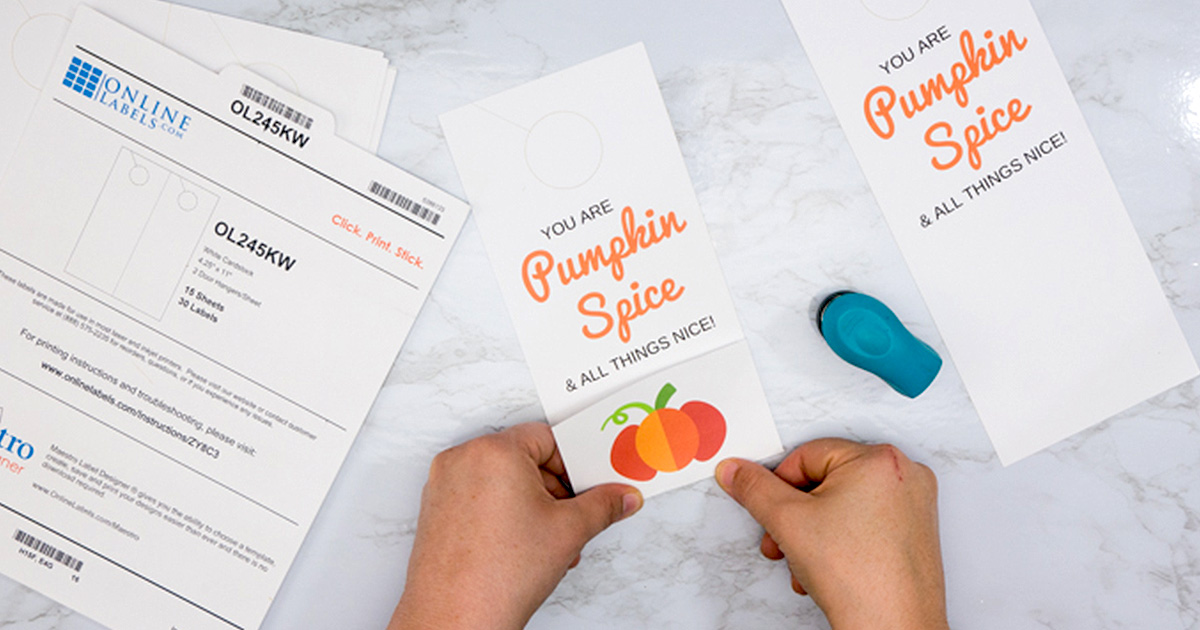 Making these pumpkin spice door hangers is super easy. Just grab a few sheets of blank cardstock door tags and print off the free print file found below. Whether you have a couple of friends who need a pick-me-up or an entire office, OnlineLabels.com has the label for your job. I love how these door tags come perforated for easy use. Just print and tear! I seriously love how easy the perforated products from OnlineLabels.com tear apart. Anything that saves me the hassle of pulling out my paper trimmer is a win in my book!
Grab the Pumpkin Spice Door Hanger Template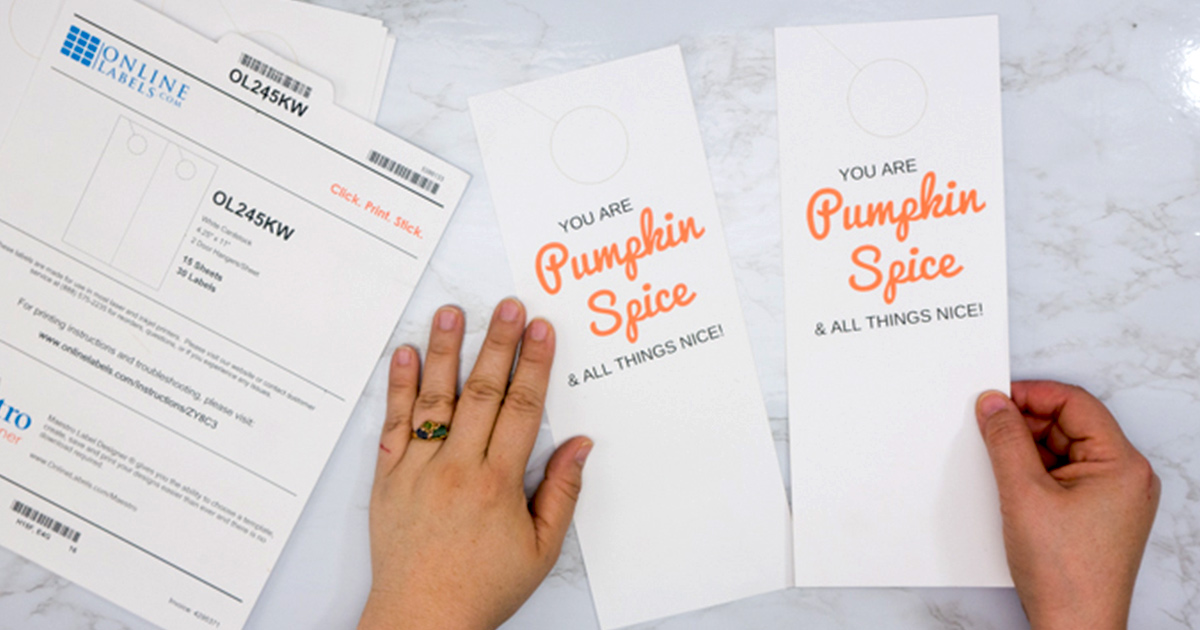 I printed a pumpkin on the back of the door tags so that it would show when the pocket was folded up. Such a sweet little gift that would be perfect for any teacher, friend, or co-worker. I added a pumpkin spice tea bag to my door hanger craft but you could also use a pack of instant pumpkin spice latte or even a small chocolate candy. Whatever you decide on, I'm sure they're going to love the sweet sentiment.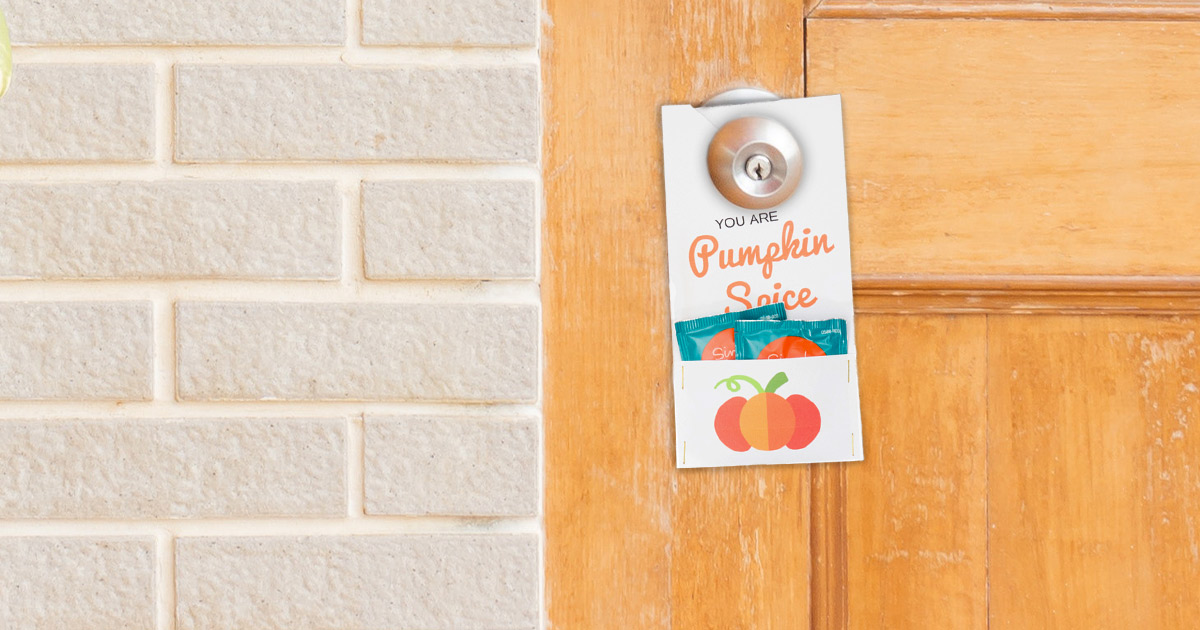 Look how perfect this looks hanging from a door knob. It took maybe 3 minutes to print, staple, and fill. Who knew such a little idea could make such a big impact? I hope you find this project useful in adding a bit of sunshine to someone's day!