How To Create a Unique Brand for Your Cosmetic Business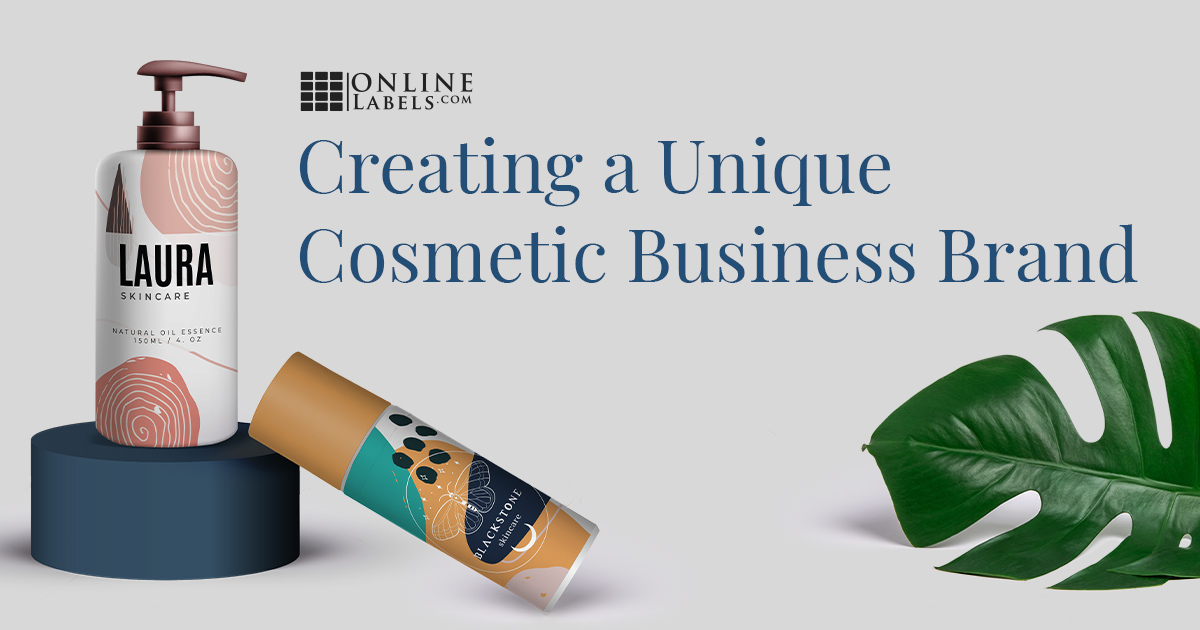 In a saturated beauty market, the key to a successful business is forging a unique brand that will make your cosmetic business stand out from the rest. It requires creativity, and can be done in multiple different avenues such as brand messaging, ingredients, packaging, and target markets, to name a few.
We've asked some business owners for their professional insight into creating a unique brand for their cosmetics business. Keep reading for valuable advice from the beauty pros and then kick your branding up a knotch with cosmetic labels.
Think Outside the Box for Packaging and Labeling
Having unique packaging and labeling is a surefire way to make your brand stand out as unique, especially if your products are sold in stores and are shelved next to competing brands. If your product isn't sold in stores, it can still end up blending in with your customer's other products, so you want to ensure it will stand out.
Here's what Kalliope Amorphous, owner of perfume company Black Baccara LLC, has to say:
"I like to have packaging that stands out as artful, because the primary goal is for it to match the feel of the fragrance inside. I design all of my own packaging from the labels to the final wrapping because I think those personal touches are important in a saturated market. Perfume is an art form and I want to make sure that the art part of it doesn't get lost."
Also consider creating an attention-grabbing label design. Laura Parisi, graphic designer for artificial nail company NSI Nails, says:
We frequently use unique finishes on products to make them stand out on shelves such as holographic, or metallic paper.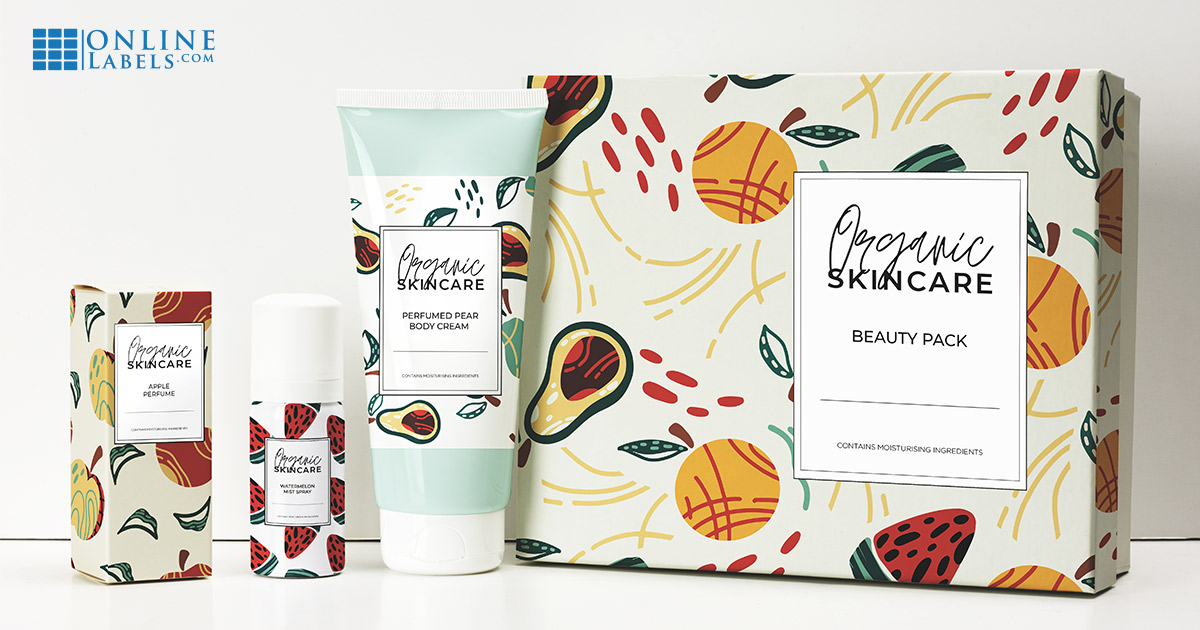 Be Knowledgeable About Your Craft
One important thing to make sure of if you want to create a unique brand, and even for starting a successful business in general, is to be well-educated in your craft.
When you're an expert in your craft, it becomes easier to gauge how far you can push creative boundaries without crossing any lines. You'll also have the knowledge necessary to create a quality product which is important for customer retention.
This requires you to have a specialty area that you focus your efforts on and become an expert in, rather than trying to hit every related product under your industry's umbrella.
Here's what Kalliope Amorphous of Black Baccara LLC has to say:
"I have studied perfumery for over a decade now and it's important for me to never stop learning and educating myself in this art form. So, my number one piece of advice is to never stop educating yourself in your craft and exploring the ways you can work in it. When you make a unique, quality product, people will notice."
Be Consumer-Centered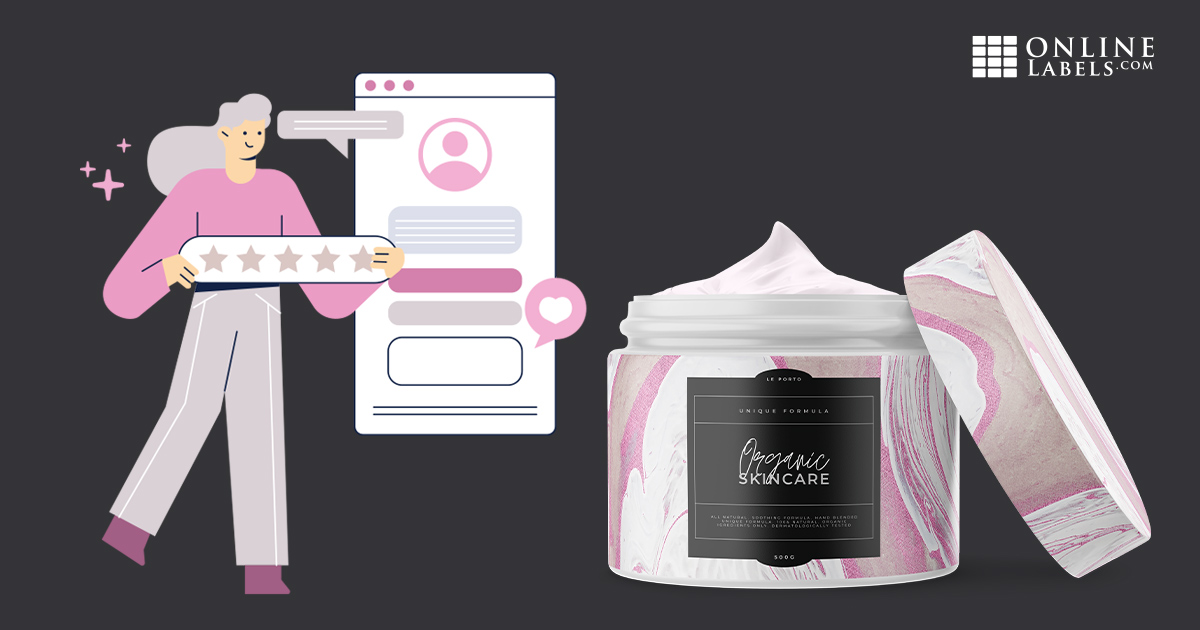 Being in-tune with your consumers and building a strong relationship with them is important and will take your brand to another level. Listen to them and figure out what it is that they want. Consumers always respond well to a humanized brand that responds to them.
Eymel Daniel, co-founder of beauty business ForChics, says:
"With so many brands to choose from, customers are looking for brands that prioritize their needs and solve their problems. Your products should provide excellent value to your customers, and your customer service should be stellar but continuously improving. And never underestimate the power of social proof, mainly in the form of customer reviews, as it can drastically set you apart from other brands."
Target a Niche Market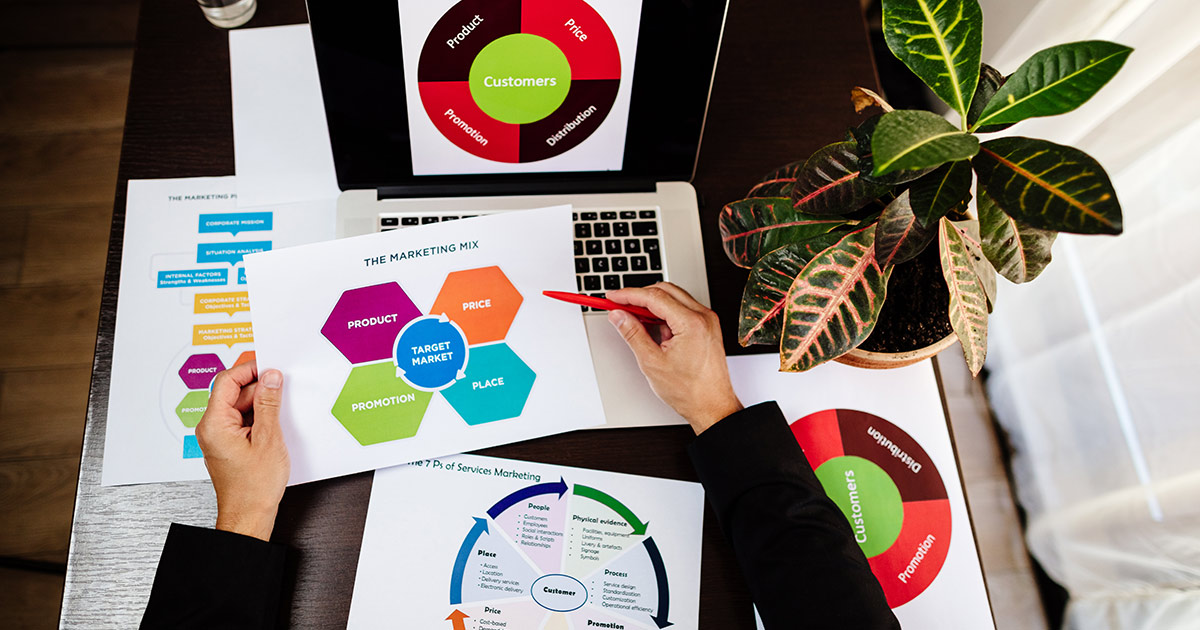 A niche market is a focused section of a broader market in which businesses sell specialized products or services.
It's not necessary, but if it works for your business, try to target a niche market. There are many ways your brand will benefit from this including strong customer relations, growth by word-of-mouth, and increased brand visibility in that market.
Intermission Beauty is a beauty business that sells a line of lipsticks that are inspired by stage and screen, and has a great following of Broadway fans. Here is what Douglas Otero, owner of Intermission Beauty, has to say about targeting a niche market:
"What makes our cosmetics business different is that it is truly a niche market. In the sense that our lipsticks are directly associated with Broadway and the fans know and love who we are. The originality of each color or even package coinciding with a certain show… Broadway is a pretty unique market too where everyone is always positive or putting out something inspiring and uplifting. Which makes for great social media because Broadway Fans are amazing, loyal people."
Jared Pobre, co-founder of men's skincare company, Caldera + Lab, has also reaped the benefits of targeting a niche market. Read below to find out how Jared and his co-founder and wife determined their unique market:
"When my wife Stacy and I were pregnant with our first child in 2014, we transformed our lives, ensuring everything we use in and on our bodies was as organic, non-toxic, and sustainable as possible. This time coincided with the reemergence of the wellness lifestyle trend. However, we saw that the focus of most organic skincare brands was on women. And Stacy and I know that natural, quality skincare is essential for men, too, especially in harsh, chafing climates like Wyoming. So we began developing a serum using wild-harvested botanicals from right here in Wyoming's Teton Mountains."
Be Innovative
Innovation is crucial for a unique cosmetics brand, so long as you have a reason for pushing those boundaries. If your goal is just to make noise, it may harm your brand rather than help. Your brand or business can be innovative in one or multiple of a variety of areas like marketing messages, packaging, manufacturing, or ingredients.
Founder and CEO of lipstick business Ada Lip Beauty, found that being innovative in both manufacturing and ingredients helped her brand stand out:
"Our brand, Ada Lip Beauty stands out in that we use advanced technology to holistically extract pigment particles from vegetables and that's how we color our lipstick line. We use pigments extracted from beets, radish, potatoes, turmeric, and spirulina."
Jared Pobre of Caldera + Lab also explains that being creative in manufacturing is an important part of his business' brand:
"Caldera + Lab is committed to its smaller footprint. And we're pushing science further by using Green Tech manufacturing, including cutting-edge cryogenics, nutrient-capturing processes, supercritical extractions that leave no solvent waste behind, and carefully created packaging. And through rigorous testing, we've earned our Certified B Corp, ECOCERT, and MADE SAFE eco-certifications."
---
If you follow these tips from the beauty pros, you'll be on your way to creating a unique brand for your cosmetics business in no time.
Ready to create labels for your cosmetics business? Shop our selection of Cosmetic Labels to get started.
---