Lessons From PR Pros on Crafting the Perfect Pitch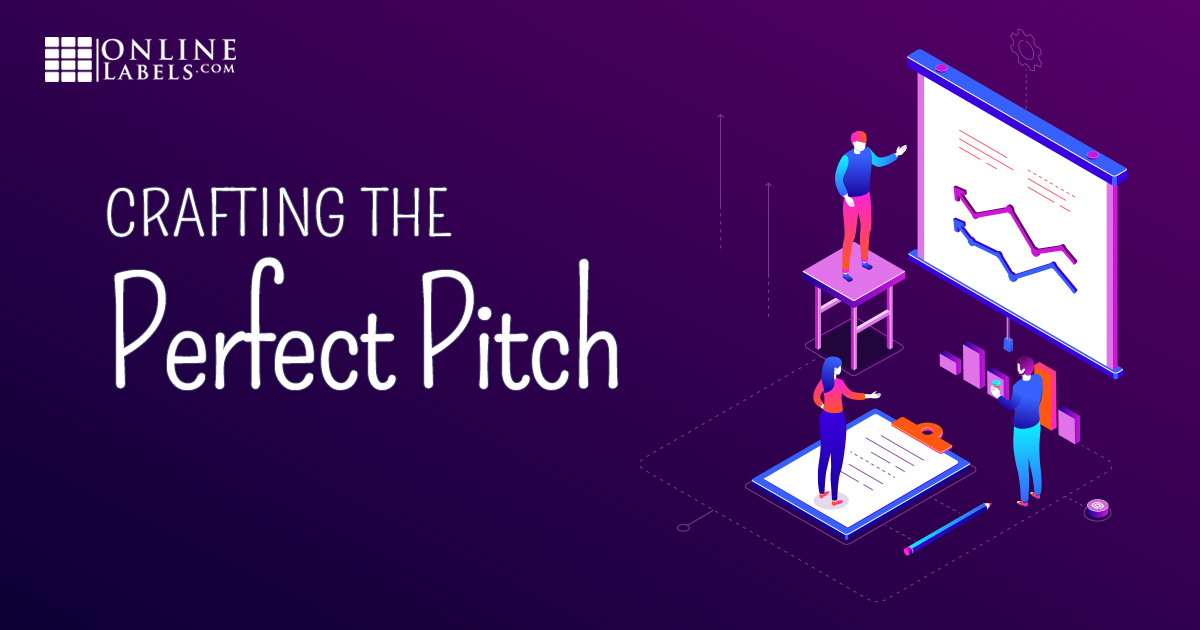 Online press coverage is incredibly important for the success of any small business. The benefits are enormous and include establishing trust and credibility with audiences all over the internet, bringing traffic to your website and store from other websites, and establishing tons of backlinks (links going from other websites to yours) that will strengthen your search engine optimization (SEO) and make it easier to find your business online.
As such, public relations should be a staple of your marketing strategy. In our first article of this 3-part PR series, we talked about the 10 most effective strategies to get published online. Now, we're going to talk about how to pitch publications to make those strategies work, with help from experts in the field.
Securing the PR you seek can be difficult. Publishers are busy, there's plenty of competition trying to get in the limelight, and you want to make sure to highlight your business in the most positive light possible. That's why we're going to make life easier for you by teaching you how to find the right publishing outlets for your business, how to connect and engage with journalists, and how to write a winning pitch to get YOU featured online.
Jump to the third and final article in our three-part PR series, Strategies To Create PR-Worthy Content.
Find The Perfect Publications & Journalists For Your Business
When you sit down to start your PR campaign the first question that's going to hit you is, "Who do I pitch?" You're going to need to find publications, journalists, bloggers, and websites to pitch as step number one. To find the right publications, you'll need to start with a deep understanding of your niche and ideal target market, identify publishers who match your goals, and then keep track of them all (they'll stack up quickly).
Start With Who, What, Where, When, & Why
Maria Eilersen, Founder of Be Conscious PR, tells us "I always encourage my clients to start with why. What do you want to achieve through PR? Once you've set a clear objective, it's much easier to identify your target audience and develop the key messages you want to communicate about your brand. The quickest way to start securing press coverage on your own is to consider what makes you an expert and list out the themes or topics on which you can be an authority."
For Paul Chittenden, President and Founder of Bad Ass Work Gear and PR Consultant, his take is "Less shotgun, more sniper. Many startups got the shotgun approach. They want as much attention as possible, but attention does not equal qualified prospects. If you've been in business for any reasonable time, you should know who your customers are and what they read. Find these publications and target specific reporters that cover your niche or story angle. Give them a story that fits what they typically write about."
Research Reporters In Your Niche
Once you've clearly defined the target audience you're trying to serve and why, identify other organizations and journalists within your industry niche or within complementary niches. This will include people who would want to feature your story as well as organizations that might want to be featured on your site in return.
"If you want to start doing proactive outreach, consume the media you want to pitch," says Maria of Be Conscious PR. "Familiarize yourself with the kinds of stories these outlets cover, make a note of the reporters who cover topics that are relevant to your brand and research these journalists before contacting them. Taking the time to find the right reporter saves you a lot of unanswered emails and rejections, so do your homework!"
Misti Cain, Founder of Whyzze, suggests you "Research publications who's audience matches your message. Not sure where to start? Try looking into what publications your competitors are being mentioned in. Find the specific category and writers, bloggers, or journalists who would be the best fit for your particular pitch. Look at no less than 5 past articles they've written to get a sense of the subject matter they typically cover."
Keep A Running List Of People To Pitch And Ideas To Pitch Them
Now that you've identified all these publications that match or complement your niche, you're going to need to keep track of them all in an organized fashion! It's also important to keep track of all the content topics you might pitch, so you have an ample supply of pitch material at the ready.
"Many blogs accept guest posts, and even those that don't have an obvious guest post policy may not be averse to it. I'd recommend small business owners keep track of the major blogs in their niche and create a list of evergreen and current topics to pitch. Tailor your pitch to the blog's audience, as you're far more likely to be accepted and you'll get more out of it for obvious reasons," says Dan Bailey, President of WikiLawn Lawn Care.
And within that list of publications you've got going, Michael Becce, CEO of MRB Public Relations tells us, "Don't be afraid to go for the big fish! Often, small businesses don't think that major media outlets will be interested in them, but this is never the case. There's nothing journalists or segment producers want more than to hear about a fresh perspective, new idea, and gain new valuable resources. If you have something unique to say, do some research for media that has written about your space and reach out."
Connect & Build Relationships To Optimize Your Chances
Now that you've got a long list of publications to pitch to, how do you get in touch? It all starts with building relationships with journalists and potential partner organizations, and joining media communities and online PR tools where you can directly connect with reporters!
Follow & Engage With Journalists In Their Native Habitats
Building relationships with journalists is all about expanding your network and offering value. The goal is to connect with them, follow and like their content, offer value, and strike up a conversation.
Where do you find journalists? Leah Frazier of Think Three Media explains that "A ton of journalists, editors, news anchors, reporters and writers live on Twitter and LinkedIn. Pro Tip: Most will list their email addresses in their Twitter bio and you can pitch them directly. This is both on a local and national level. OR Introduce yourself via a LinkedIn message and attempt to connect with them outside of the platform in a more formal email with your pitch."
And Georgia Branch of Pull PR Co gives us an important side note about your mindset going into this, "Don't be afraid of the media. Journos and contributors are looking for sources and experts. Get to know the work of 5 journalists who have covered similar businesses to yours. Read as much of their work as you can, note themes they discuss, see which of their recent stories has received the most views or shares online. I also recommend following them on social media, retweeting their work or sharing relevant stories on your LinkedIn. When you pitch a story, personalize the pitch in the context of other stories they've written and the relevance to the publication they write for. If you have a new take on a theme that had lots of eyeballs in the past they're likely to pay attention – or at least be impressed that you took the time to research them!"
There are also surprising opportunities that can come from following journalists online. Stephanie Johnson from The Skyline Agency tells us to "Follow writers that you like on Twitter and other social media because there are many who will start conversations or throw a question out that you can answer in that platform. Many will follow up with you after if they want more or are interested."
Look Beyond Journalists To Partner Sites & Organizations
Journalists aren't the only professionals you should be connecting with. There are tons of organizations and websites within your niche that you can partner with for PR.
"One strategy that has helped me get published online is reaching out to a site I want to be published on and asking if I can write a high-quality post in their niche for them. I've found the most success when I have done keyword and competitor research before asking and can show them how I will write an article that has the potential to outrank their competitor or hit page 1 on a keyword with medium or high search volume. Other brands and websites are always looking for truly high quality, keyword researched content, so if that is something you can provide, they will usually accept it and publish you at no charge," says Stacy Caprio, Founder of Accelerated Growth Marketing.
And don't forget about podcasts! Liam Quinn, Head of Marketing at Reach Interactive explains that "There are thousands of podcasts out there that are always looking for guests on their show and if you have an exciting new product or an interesting backstory then you'll have no problems when it comes to finding opportunities. With new services like MatchMaker.fm and RadioGuestList.com that connect hosts with guests, there has never been an easier time to guest on shows."
Participate In Online Media Communities & PR Tools
Mark Webster, Co-Founder of Authority Hacker fills us in on a PR secret. "There are tons of media communities out there for different niches and markets looking for the latest story. The best place to look is usually Facebook.
These places are a great opportunity to pitch your business' unique experience and it doesn't necessarily have to be a sales pitch. This exercise is more about promoting your brand and getting your name out in the wild. For example, if you recently did a piece of groundbreaking research in your space that discovered a new piece of data that no one has looked at before, you can pitch that and see if media outlets would like to pick it up.
Monitor these groups on a weekly basis and see where you can plug it to get extra exposure. This won't break the bank and is a great way to break into the PR space with minimal experience."
There are also a ton of online PR tools that you can monitor regularly to connect with reporters directly. HARO, OnePitch, and PitchRate are all popular services where you can respond to queries from journalists that relate to your expertise. Or follow #journorequests on Twitter!
Write & Send Your Winning Pitch
Finally, after you've sourced the right publications for your business and started building relationships with journalists and organizations, you're ready to pitch! A good pitch keeps an eye out for ways to gift-wrap the story and is clear and concise. We're also going to throw in some bonus tips on how to actually make your pitches happen with effective productivity tactics!
Gift Wrap The Story With Your Audience In Mind
It's key to keep your audience in mind for a perfect pitch. Paul Chittenden, President and Founder of Bad Ass Work Gear and PR Consultant, presents two eye-opening realities that help guide us to a perfect pitch:
Many reporters are overworked and underpaid
Most reporters are working under very tight and sometimes impossible deadlines
Based on this, Paul gives the advice to "Serve the story on a platter. Fact 1 and Fact 2 above. Many reporters are overworked and driven by tight deadlines. If you provide a story on a platter, reporters are more likely to write about you/your company because they have to do less work and can more easily meet their deadline."
Basically, make sure to think out the spin and story angle the reporter would most appreciate, lay it up in an outline or mini-story, and just generally make it as easy as possible for the reporter!
Georgia Branch of Pull PR gives us a different way to gift-wrap your story. Instead of gift-wrapping a particular story angle, gift wrap your business itself for a specific topic. "First clearly define your purpose: who are you and what problem does your product or service solve; audience: who has that problem?; accomplishments: what have you achieved in your field? Why are you the best person to talk to on a specific topic? Contributions: how are you making a difference?"
Present Your Pitch In A Concise, Professional, & Relevant Way
When reaching out to journalists or publications, Misti Cain, Founder of Whyzze, gives the following advice:
Make note of the preferred method of contact the person you're pitching to prefers. If no method is mentioned, check out where they seem to be most active online (e..g. Twitter).
Craft a short and sweet but very detailed pitch. Use a subject line that includes the most valuable detail of your pitch and get to the point of your pitch right away. Now is not the time to be "mysterious."
Be sure you have any ancillary materials available for the writer in case they're interested. At a minimum this includes a bio that can be easily shortened or lengthened, a decent headshot in a variety of sizes (lo-res, square, hi-res) and your company bio.
Be responsive. If you send an email or social media DM to the writer, check your email and DMs for a response and reply back quickly – if possible within hours, not days. Most writers are on a time crunch and can't wait for a delayed response.
When responding to HARO or other reporter queries in particular, Camille Hugh from In Stitches Games sums up her advice in 7 neat points:
Brevity is the soul of wit – get to the point, fast!
Bulletpoints, bulletpoints, bulletpoints
Be polite – a cordial greeting is a must, reporters are human beings!
The Early bird gets the worm – being seen first increases your chances of not repeating someone else
Only answer relevant pitches so as to not waste anyone's – your or the reporter's – time
Be on the lookout for journalists in your special interest groups seeking experts in your field
Last but not least – follow directions! Failing to do so comes across as unprofessional
And in all cases, Greg Heilers, Co-Founder of Jolly SEO, reminds us of a few tips to maintain your professionalism. First, "Personalize your email: No one wants a form letter. Use your respondent's name, and tailor your message to their specific site or request." Second, "Send your email from a professional email account: Avoid Gmail or Hotmail if you can. YourURL.com is a more professional looking option."
Make Your Pitches Happen Consistently Over The Long Haul!
Finally, let's talk about how you're going to make these pitches happen as a busy business owner!
Dawn Jones, Owner of Pressed PR, suggests you "Do it yourself! Schedule an hour or two once a week to research and cultivate contacts for potential publications you want to be featured in and pitch your story/angle directly to them. Even if you are only pitching 1-2 outlets a week – you are making progress and creating awareness around your brand. And don't be discouraged! Even when you get a 'no' from a writer (or if they don't respond at all) you are still building awareness around your brand. That same writer may be doing a piece 6 months from now and remember your brand from the pitch you sent, so be patient!"
There's also tons of productivity tools out there you can use to save yourself time and automate your PR process. If you sign up for HARO or other PR tools you'll have an automatic daily reminder to scan reporter queries. And if your list of people to pitch is getting long or you simply want to send templated email sequences, you can always automate personalized email sequences using software like Mixmax, MailShake, or YesWare.
---
Securing online PR is more than possible and is guaranteed to generate more site traffic, credibility, and buzz for your business. We walked through how to find the right publications for your business, build strong relationships with those publications, and send winning pitches.
So get out there, find a good hook, and get pitching!
---