About Bleed & Safe Zones
Bleed is a term used by designers and printers. It refers to the process of extending artwork past any cut lines so that once the page is trimmed or the label peeled, the design extends to the very edge and there are no unprinted edges. In Maestro Label Designer, your bleed zone is the area between the solid black line and exterior dotted line.
Safe zone is another technical term to describe the interior-most section of your label. If your label sheets shift during printing, this section is far enough inward that it's unlikely to fall outside the cut lines. All critical information should be included within the safe zone boundary. In Maestro Label Designer, this is the area between the interior dotted lines.
When the recommended bleed and safe zone conditions are not met, the guides will turn red and a warning will appear.
How to Turn On Guides
1
Hover over "View" in the blue navigation bar, then click the toggle for "Show bleed and safe zone."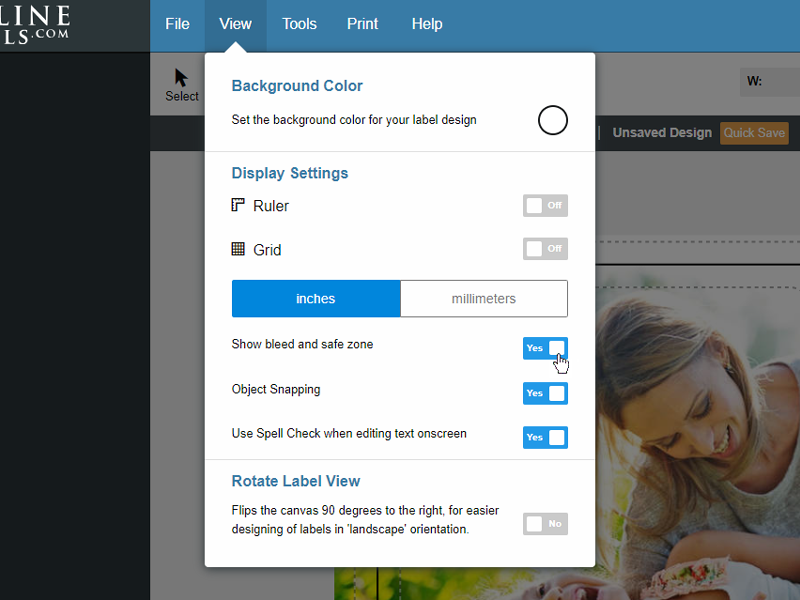 If you need additional support using the bleed and safe zone guides, our customer service team is happy to help. Please call 1-888-575-2235.